Why CUES?
CUES is 100% focused on credit union talent development. Our members tell us we help them deepen their bench strength by developing trained, strategic thinking leaders.
Make CUES your trusted go-to resource for top industry-specific education and valuable networking connections.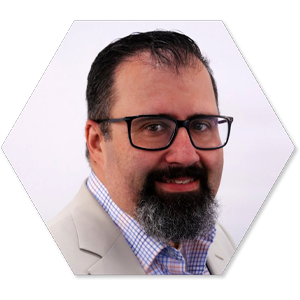 "Not everyone wants to be a leader. CUES goes beyond leadership training to help employees hone their skills in everything from soft skills to personal growth benchmarks, so that they will be ready when other positions and opportunities become available."
—Derek Matts, Organizational Development Manager, Visions FCU
How To Easily Create A CU-Wide Development Program
Download this case study and learn how Visions FCU's organizational development manager, Derek Matts, used his 12 years of experience at the Walt Disney Company, and a CUES Membership, to create curriculums around core competencies to help all their employees grow and succeed.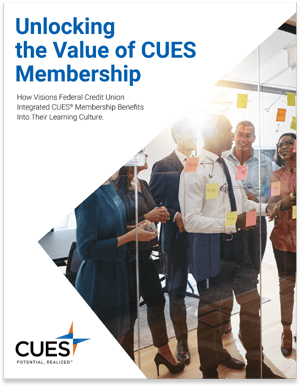 A Guide For Your Career Development
Download your own individual development plan template to guide you toward your goals in 2022 and beyond. Access CUES' events calendar, and learning opportunities included in membership, to dive deep into the topics that have the greatest impact on your career progression.