Directors Conference Status
Maui Wildfire Update
Embrace the Spirit of Resilience, the Credit Union Way
Last Updated: November 17, 2023
Directors Conference Information
Hawaii officially welcomed visitors back to West Maui on October 8; we're looking forward to seeing you in Maui for CUES Directors Conference, December 10-13.

As you may know, Hawaii has been the site for numerous CUES events over the past 25 years, and the islands and its residents hold a special place in our hearts. We have been in regular contact with our hotel representatives and other partners on the island, and they are all looking forward to welcoming you back to the island to experience the spirit of Aloha.

If you haven't yet seen the video message Hyatt general manager Fred Findland made for us, please take a look, below.
The map below shows the hotel location and the the areas recovering from the wildfires.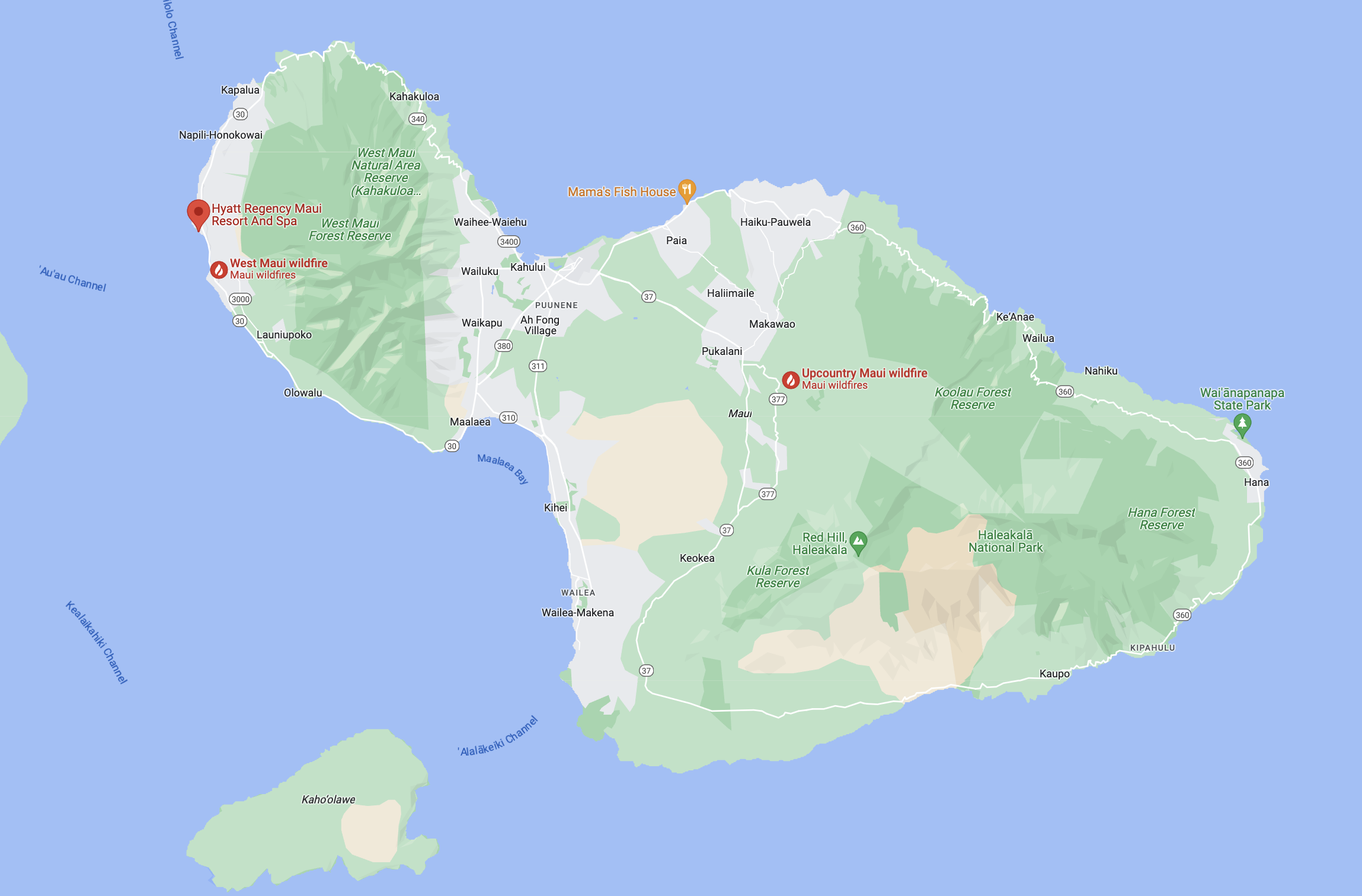 Support the People of Maui
CUES has made a commitment to invest $15,000 in the relief and recovery efforts of the credit unions and people of Maui. We encourage you to join us in helping those affected by this disaster.
We have developed a CUES Directors Conference Spirit of Giving donation page for you to access local donation and volunteer opportunities.


Additional Resources
Stay Updated on the Status of CUES Directors Conference
Sign up for status updates due to the wildfires.
© CUES 2023 | All Rights Reserved