Achieve Your Sales Goals in 2024!
Download the 2024 CUES Supplier Planning Guide—your complete handbook of sales and marketing opportunities to reach the CU industry.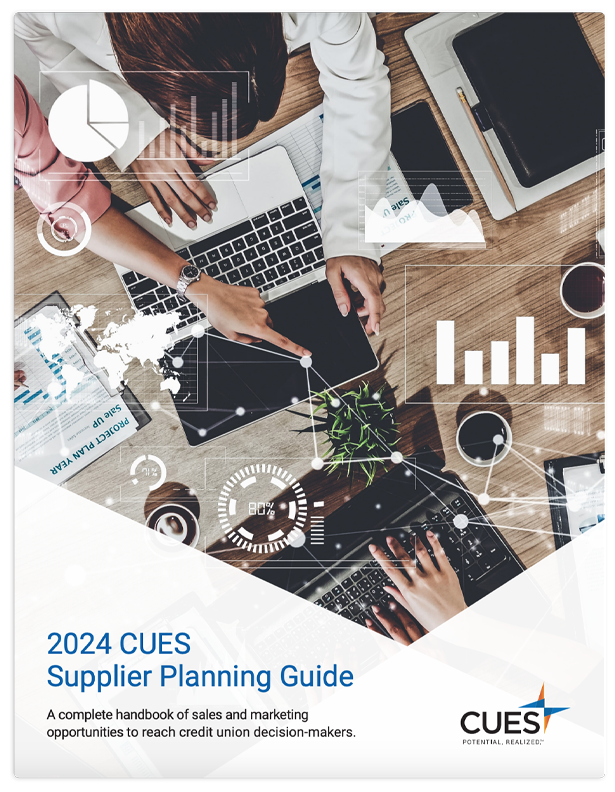 Stop chasing unqualified leads!
Access the 2024 CUES Supplier Planning Guide now and tap into unmatched opportunities to reach top decision makers at the largest and most progressive credit unions.
Our goal is to build top of mind awareness for our supplier partners, helping them to make great connections that turn into long-term business relationships. Simply access our vast network and take advantage of our multiple marketing channels to reach your target market.
We can also open doors for you with customized, fully integrated marketing plans featuring relationship building opportunities, thought leadership possibilities, and digital and print advertising options.
Download the 2024 CUES Supplier Planning Guide now, and you'll be well on your way to achieving your 2024 sales goals!
Supplier Membership
Personal connections matter. It is our goal to ensure that each member gets the most out of their investment with CUES. Build top of mind awareness throughout the credit union space, make great connections and create long-term business relationships.

Download the 2024 Supplier Planning Guide to see a breakdown of our supplier membership levels and benefits.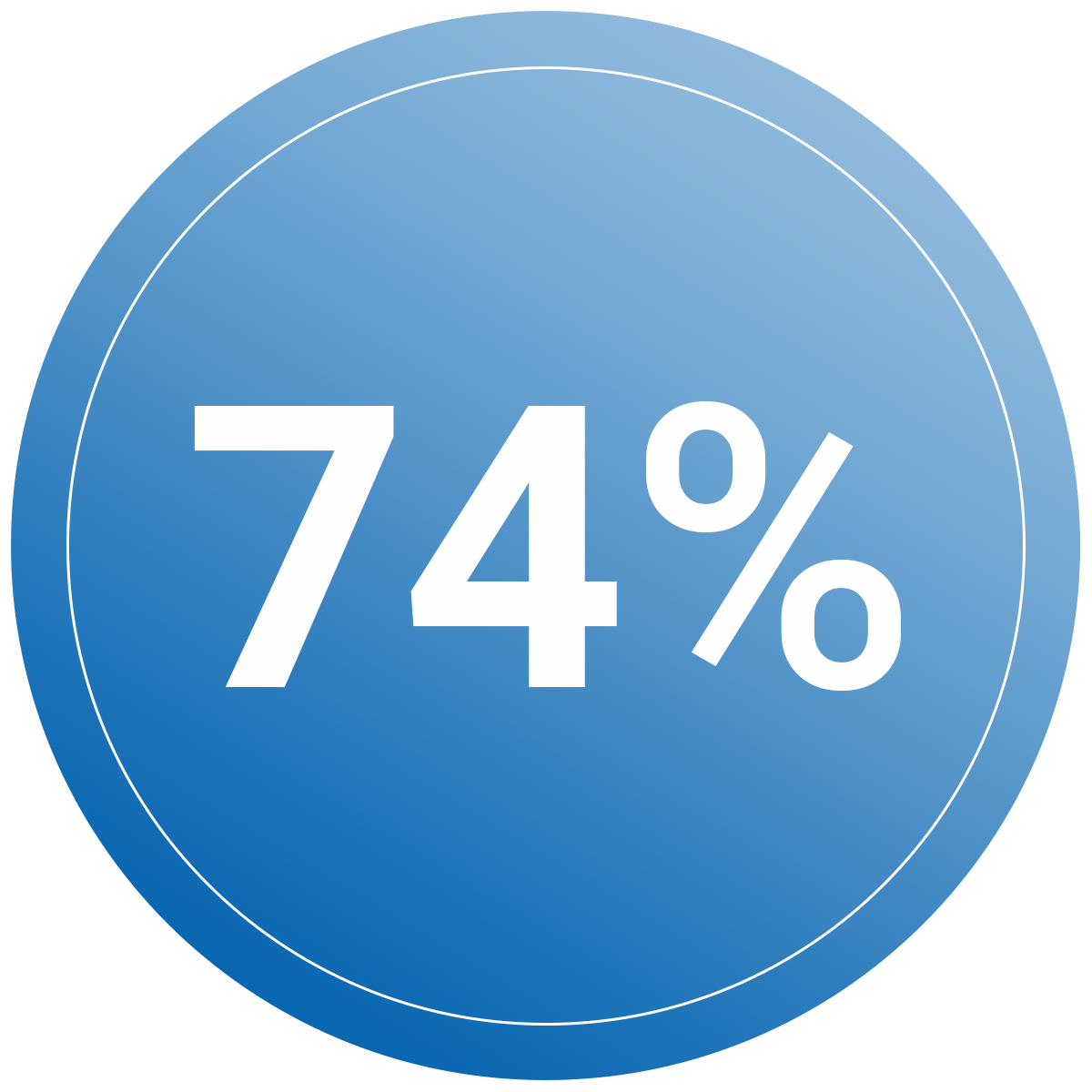 An impressive 74% of all U.S. credit unions $500 million or larger have CUES members — and we can help you connect with them.
CUES Symposium
2022–2023 Attendees by Title
Sponsorship Opportunities
Sponsors receive unparalleled networking access to key audiences, with benefits that can include meal sponsorships, speaking opportunities, and personal introductions to your potential clients.
Download the 2024 Supplier Planning Guide to view our key upcoming opportunities and past event attendee statistics.
Advertising & Lead Generation
Today's competitive landscape demands that marketing is not only memorable, but innovative as well. Smart marketers know you need to expose buyers to your brand through all platforms. Smarter marketers know a comprehensive package composed of powerful print, dynamic digital and compelling content is the best path to success.
Access the 2024 Supplier Planning Guide to access our complete Media Kit and advertising opportunities.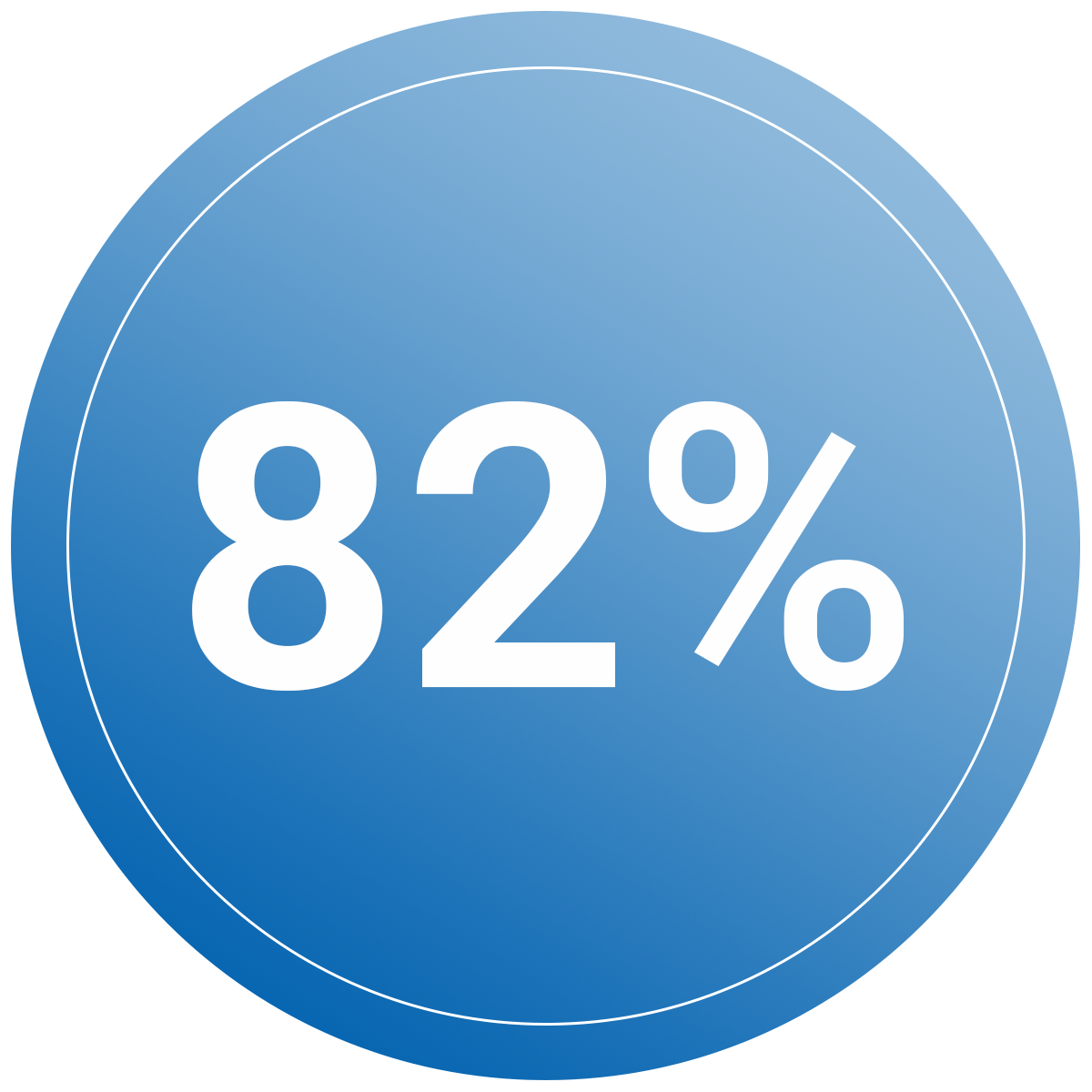 A majority of recipients (82%) indicated they are just as likely or more likely to read an article, listen to a podcast, or watch a video from CU Management if it indicates it is sponsored by a company.